At Sierra de Codex
we live the meadowlands 24 hours
a day, 365 days a year.

---
With over 2,471 acres of land corresponding to a fully sustainable profiting system that is overflowing with life, we can indeed state that we are unique in the world.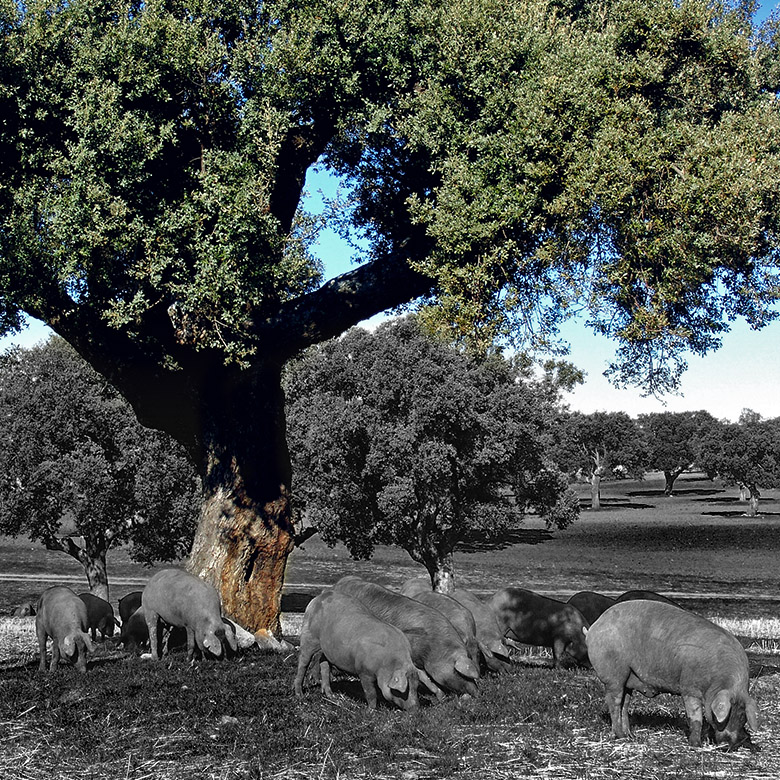 Apart from the Ibérico pig and cattle, the Holm oaks (Querqus species to be mainly found throughout our estates) are home during the year to a multitude of wild species that reside on the Iberian Peninsula as is the case of the wild boar, wild hare, common genet, mallard, fox, badger, Griffon vulture, Black vulture…
Every year we also unfailingly receive the visit of the migrating species that stop here along their long travels. Those that spend the summer or the winter here enjoying our hospitality are: the Red kite, stork, European bee-eater, Eurasian hoopoe, Eurasia golden oriole and, standing out over all others, thousands upon thousands of cranes that have turned our area into their favorite winter refuge.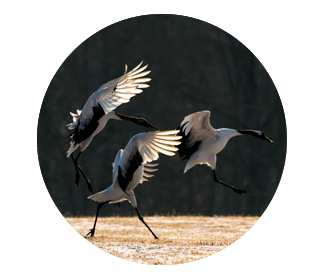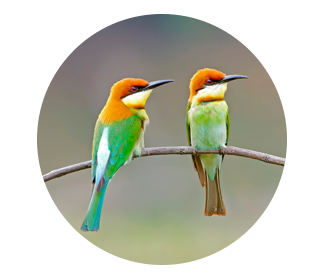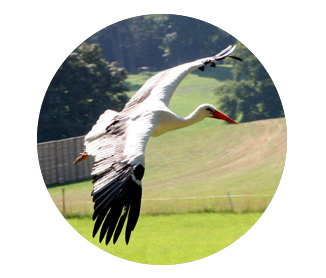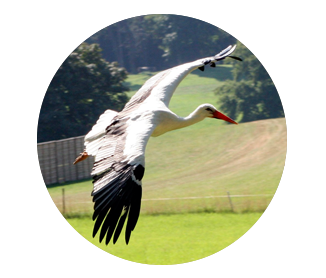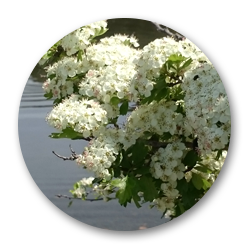 Our meadowlands are to be found along the Banks of the Tormes River, which upon its passing through the towns of Guijuelo and Tala make up the Santa Teresa Reservoir. Apart from gifting us some truly unforgettable landscapes, presence of the reservoir represents a constant supply of water throughout the year. This guarantees that even in very dry years of drought our livestock never has to endure a lack of water.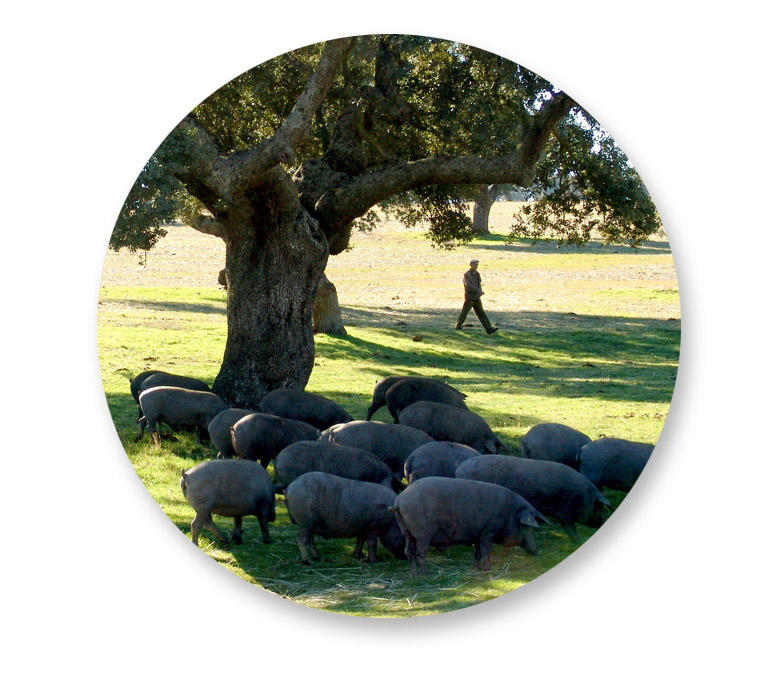 The Ibérico pig, indisputable star of the show .
A breed that saw the light on the Iberian Peninsula with its own characteristics.
Unmistakable flavor and texture.
Fats that protect the cardiovascular system. These fats contain up to 58% of oleic acid. These fats also reduce "bad" cholesterol.
The genetics of our Ibérico pig, along with a clear-cut diet, accredited and certified by Certicalidad (Quality Certifiers), duly following the Ibérico Quality Standards, allow us to cover traceability ranging from our pigs grandparents right through to the final product.