Pluma Ibérica
---
The Pluma Ibérica is quite probably the most highly appreciated cut for gourmets in that pertaining to the characteristic cuts of the Ibérico pig. It is considered to be a cut with the perfect balance between marbled fat and lean meat and its size makes it perfect for individual portions.
Since it is so rich in taste and mellowness it is almost always simply pan fried or grilled in its own natural juices. At the very most it is served with a sauce once cooked and plated. ---
Small triangle shaped muscle located alongside the anterior part of the loin.
---
Sin alérgenos
Producto fresco
Producto congelado
---
Valor energético
208 Kcal/100g
867 KJ/100g
Grasas
14.3g/100g
de las cuales ácidos grasos saturados
6.3g/100g
Hidratos de carbono
< 0.5g/100g
de los cuales azúcares
< 0.5g/100g
Proteínas
19.9g/100g
Sal
0.20 g/100g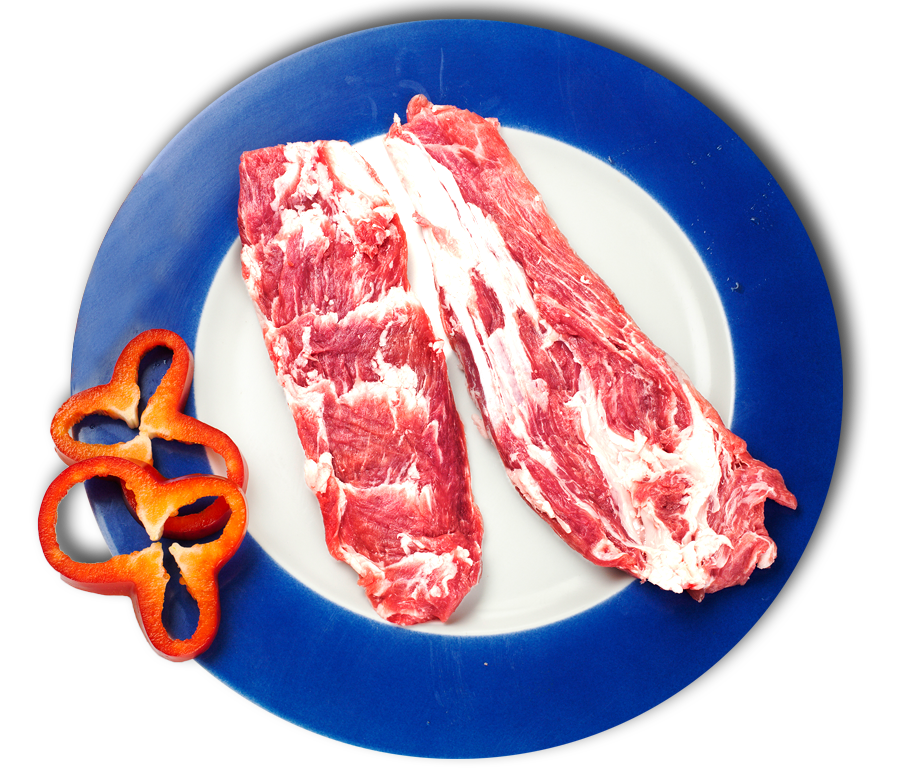 Buy now
and enjoy it at home.