Solomillo Ibérico
---
The Ibérico Sirloin is one of the most highly appreciated cuts of meat of the Ibérico pig. This is for many reasons: its flavor, its tenderness and its simplicity when handling. This is a tender, elongated muscle that is very easy to cut up into steaks, cut down the middle or left whole.
It can be cooked in practically all ways we can imagine, with grilled, barbequed or roasted standing out. In like manner to the Presa Ibérica (cut from the shoulder blade), currently in many restaurants it is presented as it is or: as Carpaccio or even as steak tartar. ---
Dorsi muscle, with an elongated shape and of medium size, located in the back part of the Ibérico pig.
---
Allergen free
Fresh product
Frozen product
---
Valor energético
133 Kcal/100g
558 KJ/100g
Grasas
5.1g/100g
de las cuales ácidos grasos saturados
2.2g/100g
Hidratos de carbono
< 0.5g/100g
de los cuales azúcares
< 0.5g/100g
Proteínas
21.7g/100g
Sal
0.15g/100g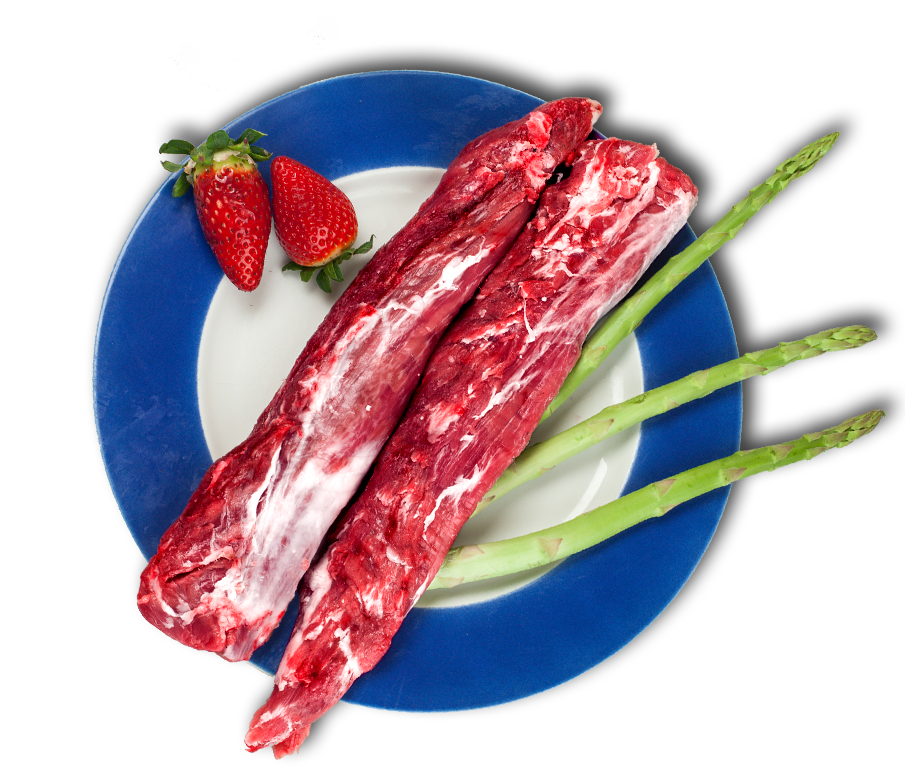 Buy now
and enjoy it at home.