It is with the arrival of October that the montanera (free-range period) officially kicks off. This is that period of time when the Ibérico pigs free-range under the Holm oaks and other trees belonging to the querqus genus, thoroughly enjoying the acorns that fall to the ground under the enormous crowns.
The current regulation on Ibérico stipulates that the pigs are to start the montanera (free-range period) sometime between the dates of October 1st and December 15th. This is decided in each dehesa (meadowland fields) depending on the degree of ripeness of the fruits. At #LaDehesaViva Sierra de Codex, given our meteorological conditions, the montanera (free-range period) normally starts once November is well underway, because as can be seen in this weekend's image, the fruits still require some time to fully ripen.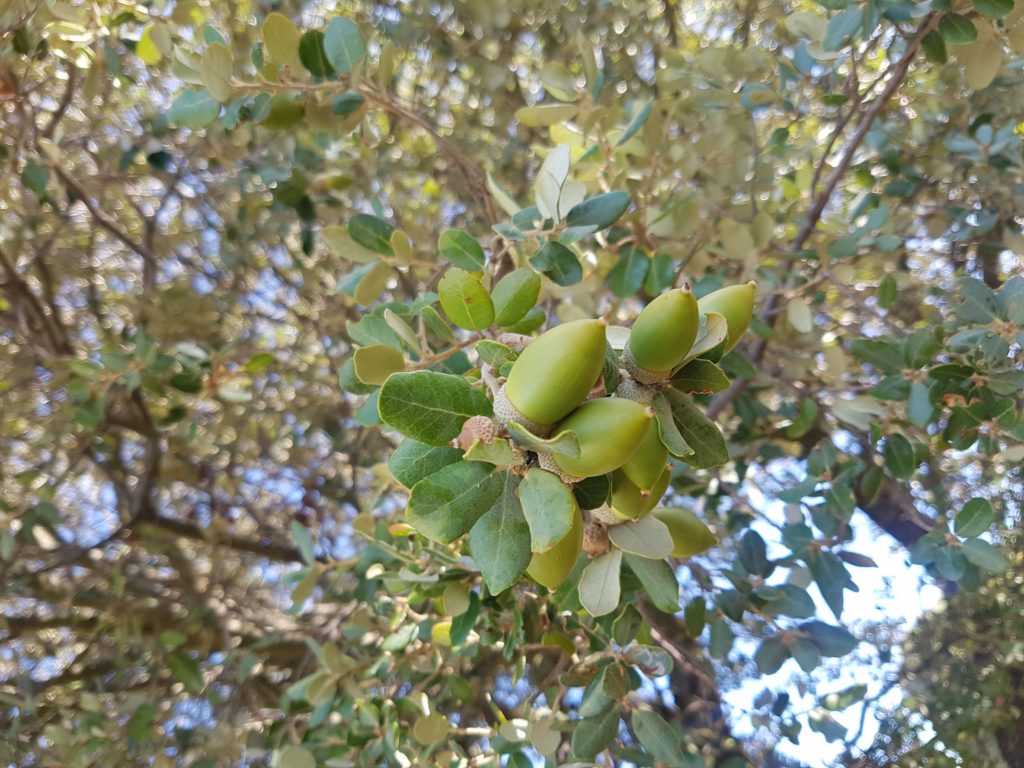 Once they start on the montanera (free-range period) the pigs will usually roam freely for at least three months, taking advantage of practically all the available acorns. Indeed however, sometimes the pigs are guided by a shepherd who directs them through the meadowlands so they can consume the acorns from absolutely all the Holm oaks. The reason for this is because the fruits of each tree have different degrees of sweetness and the Ibérico pig, as is expected, prefers them the sweeter the better. Thus without the guiding shepherd they would only consume the acorns from some of the Holm oaks, leaving quite a few behind.
This free-ranging among the Holm oaks also ensures that the animals will drift and ramble many many kilometers in one day, which in turn favors the infiltration of cardio-healthy fats in the muscles, thus contributing to the characteristic marbling of the cured products obtained from Acorn Fed Ibérico Pigs.
As we already mentioned in a previous post the dehesa (meadowlands) and traditional herding methods are considered a High Nature Value System by the European Union, as it contributes to conservation and to the promotion of sustainable ways of profiting. Thus, at Sierra de Codex we have wagered on this system that we have actually been carrying out for three generations now. And which we will indeed continue to do so for many years to come.